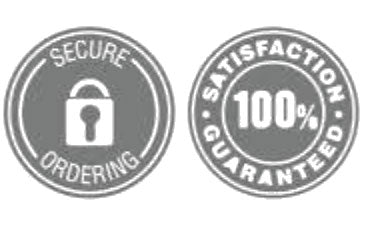 The preferred choice of Charlie Musselwhite when he cannot bring his amp, the Harp Attack is a very popular pedal for the tube distortion that harp players love. The tone is provided by a sub-miniature tube providing rich harmonics and smooth tube overdrive.
ABOUT
The Harp Attack is designed to provide true power tube distortion in a pedal. This pedal is not your typical tube preamp that uses a triode; this pedal uses a subminiature beam power tube, which is the same type tube as a 6V6 or a 6L6 to provide the tone of an overdriven tube amp. It produces a fat punchy tone that can be set with the exact amount of overdrive desired. You can certainly tell there is a tube inside of this pedal. The pedal is designed with a high impedance input buffer providing 1M ohms of resistance to get the best tone from your crystal, CM, or other high impedance microphones. The pedal features a DRIVE control to set the amount of power tube saturation desired, an active tone control with a 20dB range that is tuned for harp frequencies, and an output VOLUME control to set the output level. 
The Harp Attack fills several needs of harp players. For instance, it provides true power tube overdrive distortion in a pedal, it allows you to plug straight into a PA and get an over-driven 6V6 sound or dirty-up an amp that is otherwise too clean. The Harp Attack gives an excellent tube sound to a solid state amp, and it makes a great, easy to bring-along, back-up harp amp. The pedal does not produce massive distortion, but a smooth over-driven tone.
Please be aware that the subminiature tube, like all tubes, can be microphonic and make a ringing noise when the bypass buttons are hit, any noise should be of low volume and subside quickly. Because this pedal is intended to be an "always on" pedal, this issue is not a factor when performing.
POWER
The Harp Attack operates with two 9 volt batteries or one 18vdc power adapter. The DC adapter requirements are a regulated 18vdc with a minimum 100mA output and a 2.1mm x 5.5mm connector with a negative center. The battery is switched OFF when an external power supply is used, and the "IN" jack acts as the pedal ON/OFF switch. Battery life is estimated at 15 hours of playing time. Power adapter is sold separately.
FEATURES
DRIVE control
TONE control
VOLUME control
Actual power tube distortion
18V DC input (barrel with a negative center)
True bypass with LED indicator
High impedance input
Reverse polarity protection
10 year warranty on parts and labor
If not satisfied, return within 60 days for a refund